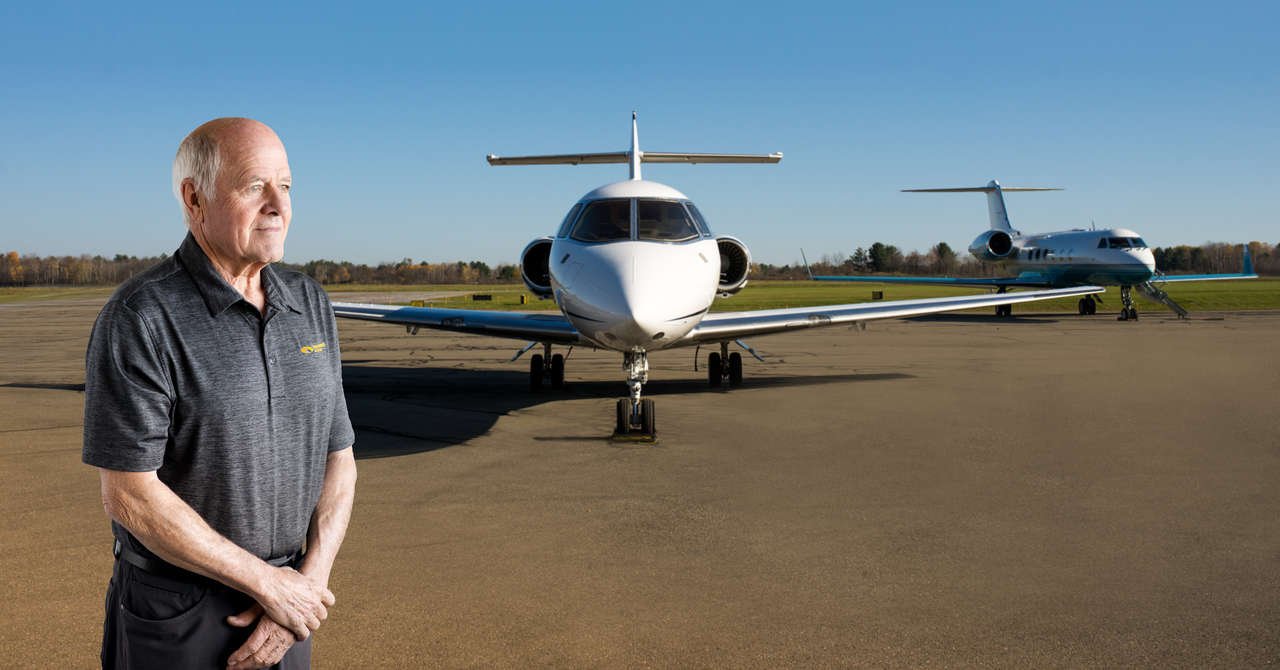 Taughannock Aviation Corporation was incorporated in 1980, and initially began FAR 135 charter operations with a single Piper Seneca twin-engine aircraft based at TAC's KITH facility. Over the next 15 years, TAC operated a variety of business aircraft transporting large and small businesses and individuals, and moving from short flights in small propeller aircraft to ocean spanning journeys in the most modern trans-oceanic business jets used by today's air charter companies.
In 1996, TAC negotiated a new long-term lease with the Ithaca Airport and began the first phase of a three-phase capital development project.  With the completion of Phase I (a new 22,500 square foot aircraft maintenance and storage facility) in 1997, TAC immediately benefited through the addition of two new types of business jets to the charter and management fleet. The Phase II 9,000 square foot FBO reception area and office space were completed in April, 2005, and Phase III, a second large hangar (27,000 sq ft) was completed in April, 2008.
In the 21st century, TAC has continued to add aircraft, personnel, facilities and services to better serve our growing client base.  Now celebrating 30 years in continuous operation, TAC operates 12 business jet aircraft in charter service, and maintains sales offices and aircraft bases in Teterboro, Miami, and Ithaca. The company employs nearly 50 full-time staffers, and has amassed more than 40 million air miles and 100,000 flight hours without an accident or an injury.
TAC has worked to become one of the Northeast's largest and most competitive aircraft management and air charter companies, while maintaining the highest levels of safety and integrity, and providing personalized service to each of our clients.