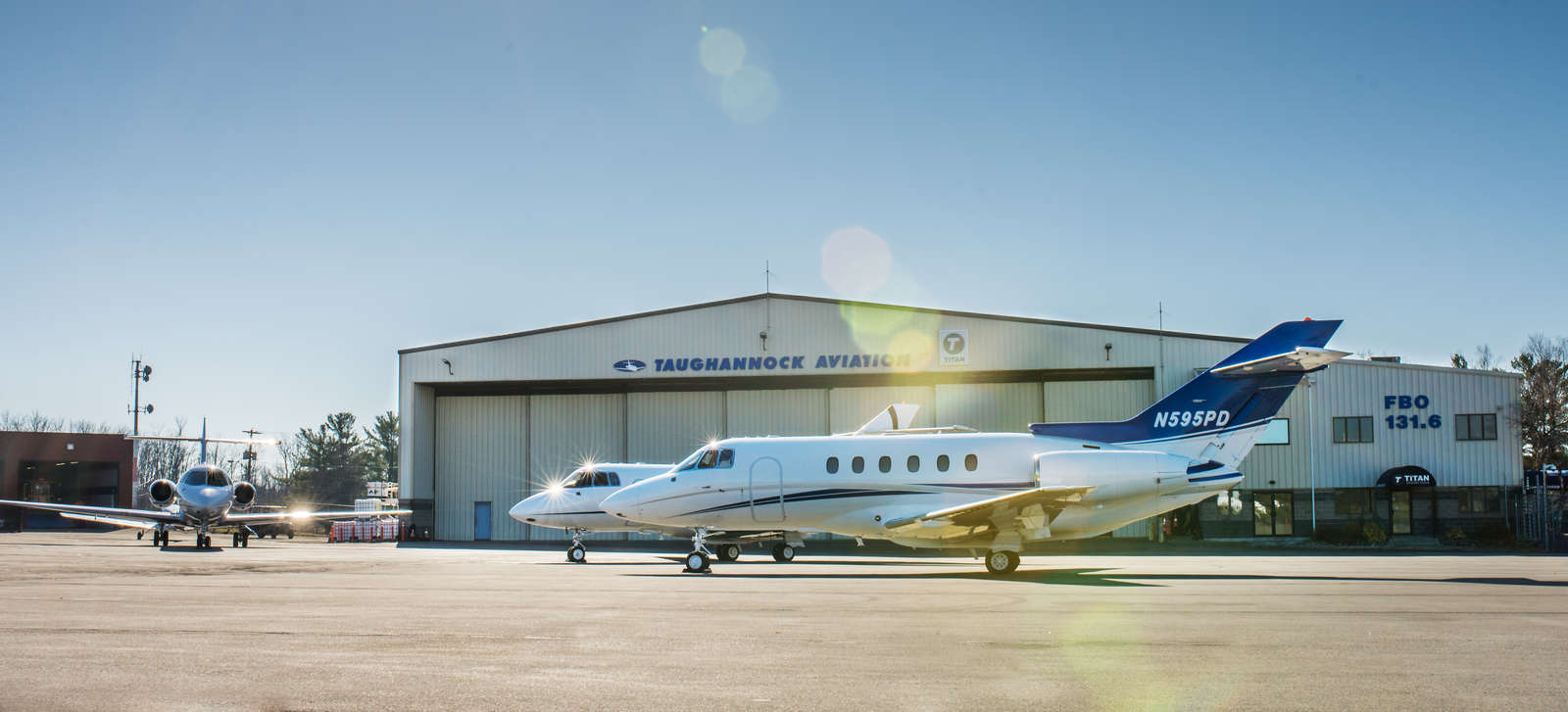 Taughannock Aviation Corp operates two hangars, both with in-floor radiant heating and energy efficient lighting. Aggregate space is approximately 49,000 square feet, within which we are happy to offer storage to customers whose aircraft range from Cessna 150's on up to GV and Global Express. To request daily hangar space for your aircraft please contact us in advance. You are welcome to use our convenient ITH Arrival e-Concierge form, or call us directly.
Ample ramp and tie down space is also available. Be rest assured we will find a place to secure your aircraft during your stay.
TAC welcomes new based customers in ITH! Ithaca-Tompkins Regional Airport offers affordable monthly parking rates and TAC's based customers also enjoy fuel and oil services at discounted prices.
Looking to base your aircraft in ITH? Contact us today!