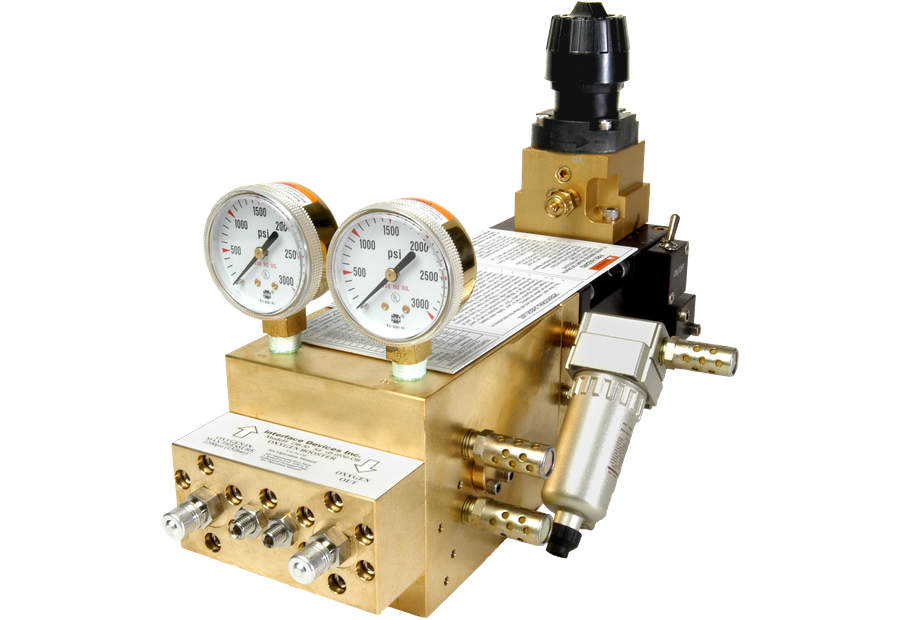 Taughannock Aviation's air powered oxygen booster takes you to higher pressures with the greatest values in the industry.
OB-30 Features:
Compact and only 50 pounds
No inlet air valve, air regulator, or air lubricator required
Dual 5 micron filters, on each for oxygen IN and Out ports
Integrated circuit design. No external fittings or plumbing to leak.
Integral cut IN an OUT switches: pump will automatically shut off if oxygen IN pressure is below 250psi or oxygen OUT pressure is above 2,250psi (factory set).
Polymeric seals for long life and high efficiency.
Integral subplate mounted air regulator and ON/OFF toggle switch.
OB-30 Benefits:
More efficient usage of low-pressure oxygen bottles.
Less man hours needed to set up and perform a service.
Less oxygen inventory required to perform same job as a cascade system.